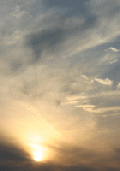 e-mail: smehraeen@lsu.edu










Shahab Mehraeen, PhD
Assistant Professor
Department of Electrical & Computer Engineering
Louisiana State University
Baton Rouge, LA 70803-5901
Biography
Shahab Mehraeen received his PhD in Electrical Engineering from Missouri University of Science & Technology (Missouri S & T, formerly UMR) in 2009. Prior to his PhD, he worked for power generation industry for four years in power plant retrofit projects and control systems in Iran. link.
Main Research Areas
Power Systems Stability and Control, Renewable Energies, Smart Grid, Energy Conversion
Other Research Interests
Energy Harvesting, Nonlinear and Optimal Control, Decentralized Control, Fault Analysis and Prognostics
Selected Publications
S. Mehraeen, S. Jagannathan, and M.L. Crow, "Novel Dynamic Representation and Control of Power Systems With FACTS Devices," IEEE Transactions on Power Systems, 2010.
S. Mehraeen, S. Jagannathan, and K.A. Corzine, Energy Harvesting From Vibration With Alternate Scavenging Circuitry and Tapered Cantilever Beam, IEEE Transactions on Industrial Electronics, 2009.
S. Mehraeen, S Jagannathan, and M.L. Crow, "Decentralized control of large scale interconnected systems using adaptive neural network-based dynamic surface control," International Joint Conference on Neural Networks, IJCNN, 2009.