Former Astronaut and ECE Students Introduce World of Engineering to Pre-High-School Girls
September 2011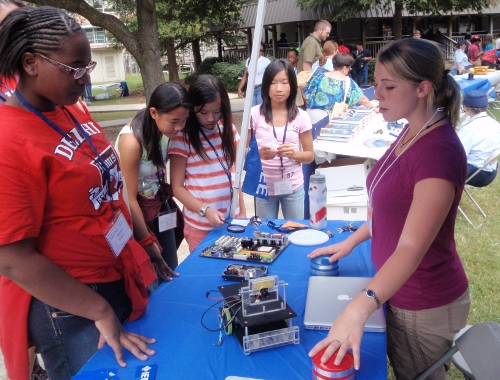 ECE faculty member John Scalzo along with IEEE student and industry members and a former astronaut helped over 500 girls in grades five through eight survey the world of engineering through talks, a workshop, and a street fair, all part of the Sally Ride Science Festival held in LSU's Patrick F. Taylor Hall and sponsored by Exxon Mobil Corp.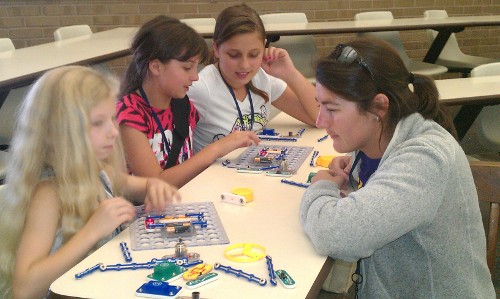 Former NASA astronaut Wendy Lawrence talked to the girls about her engineering career and her journeys into space. The fair included a booth prepared by ECE students offering the girls a hand-on look at a variety of experiments, devices, and instruments. The girls were able to work with some of the typical electronic devices used and designed by electrical and computer engineers. The booth also provided bookmarks and pens for the children, as well as informational flyers for teachers.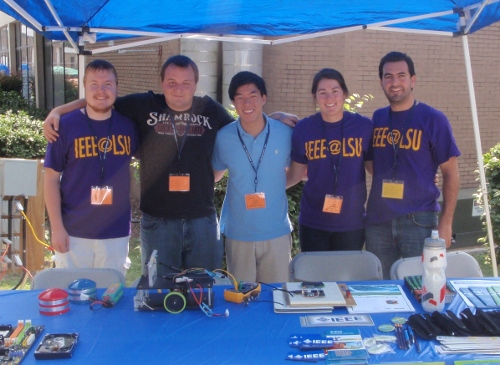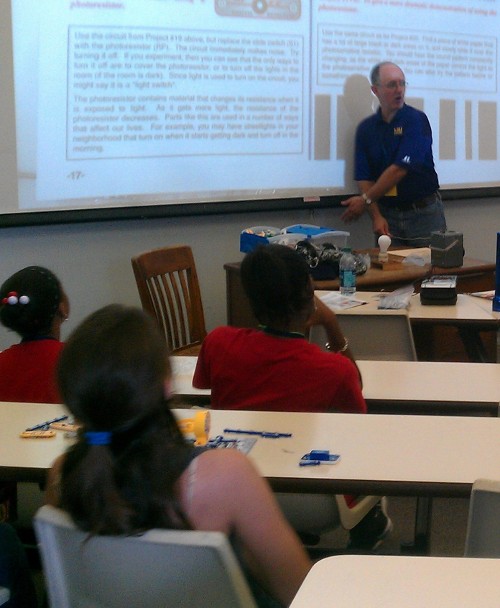 Mr. Scalzo, with the help of IEEE student volunteers, presented a hands-on workshop demonstrating different energy conversion circuits. Around 40 middle school girls participated in his workshop.
The event was covered by The Advocate, a Baton Rouge daily newspaper.
The Student Participants were Andy Nguyen, Amelia Simpson, Michael Weber, Jason Toms, and Katherine Blackburn. The IEEE professional participant was Jeffry Handal, and the IEEE faculty participant was John Scalzo.