Ramanujam Receives Rainmaker Award Two Consecutive Years
13 October 2009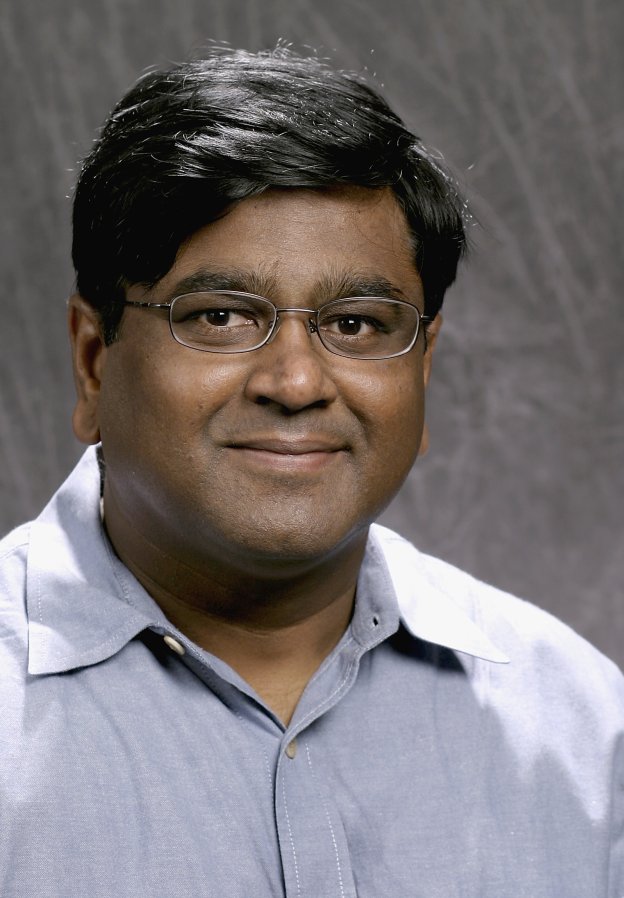 ECE Professor Jagannathan Ramanujam was selected as one of the 2009 Rainmakers for LSU. Brooks Keel, Vice Chancellor of Research and Economic Development, recently announced the second annual Rainmakers Celebration in honor of 100 exceptional faculty scholars. The group of research and creative faculty members were honored at the annual Rainmakers Gala on Oct. 13. Ramanujam, who was one of two outstanding ECE faculty members to have been honored at the first annual Rainmakers Gala, has been privileged to receive the distinguished award for two consecutive years.
Rainmakers are those individuals who are nationally and internationally recognized for innovative research and creative scholarship, who compete for external funding at the highest levels, and who attract and mentor exceptional graduate students. "This year's selection of Rainmakers shows the great diversity of research and creative scholarship present on this campus," said Keel. "These scholars represent the essence of what makes our university great&emdash;a strong commitment to excellence in teaching, outreach and scholarship, no matter what the field of study might be."
The Rainmaker nomination process is held annually and allows the opportunity for all faculty who demonstrate exceptional academic productivity in a year, to be recognized. Nominees are eligible regardless of their tenure at LSU and include both emerging and well-established university scholars.