New Bioengineering Laboratory Course Developed Through NSF Funding
24 August 2009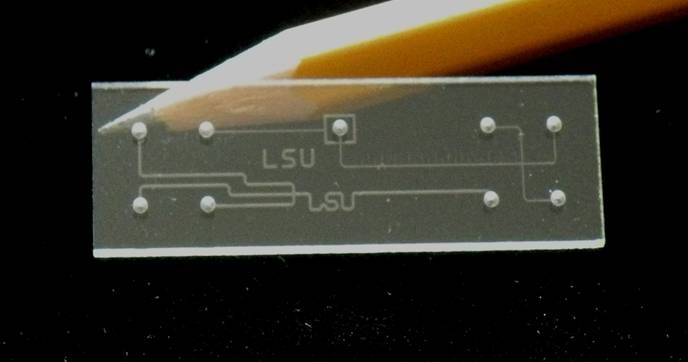 ECE researcher Jin-Woo Choi has developed a new bioengineering laboratory course entitled, "Microfluidic Biochip Laboratory," thanks to an instructional grant received from the National Science Foundation (NSF) Course, Curriculum, and Laboratory Improvement (CCLI) Program. The course, which will be offered for the first time this fall, is open to senior-level undergraduate students majoring in multiple engineering disciplines. Students will be involved design, simulation, fabrication, and characterization of microfluidic mixing devices which will culminate with a group presentation at the end of the semester.
"I am grateful to NSF for this funding and excited to provide students from different engineering disciplines an opportunity to work as a group and to learn about emerging technologies. Biochips have a variety of applications including health care, disease diagnostics, virus detection, DNA analysis and so on," said Choi. NSF's CCLI Program seeks to improve the quality of science, technology, engineering, and mathematics (STEM) education for all undergraduate students.
In 2008, assistant professor Choi was named the Dr. Fred. H. Fenn Memorial Professor and this year was awarded the Tiger Athletic Foundation Undergraduate Teaching Award. He received a BS and MS in electrical engineering from Seoul National University and was awarded his PhD in 2001 from the University of Cincinnati. His research interests include: biomedical micro-electro-mechanical systems (BioMEMS), lab-on-a-chip, and microfluidics; biofuel cells and bio-inspired energy harvesting devices in microscale; and bioelectronic transducers and nanobiosensors.
Article by Tammy V. Abshire, LSU College of Engineering, 225-578-5478, tvabshire@lsu.edu