ECE Receives Environmentally Friendly Flywheel Energy Storage Equipment from Green Energy Market Leader
1 June 2009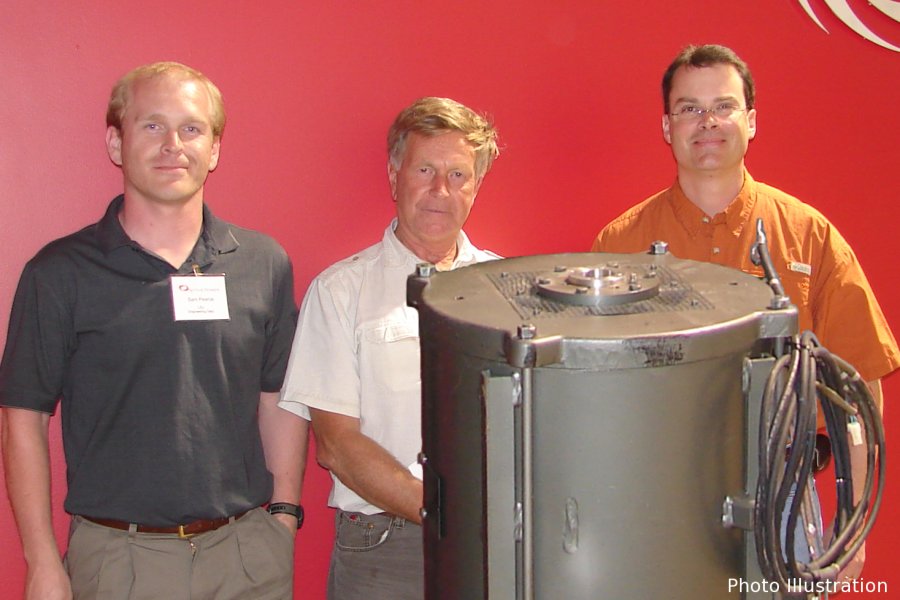 The ECE Department recently received equipment donated by Austin, Texas based Active Power, inventor and manufacturer of flywheel based uninterruptible power supply (UPS) systems. The equipment was donated on April 21, 2009.
"Active Power's generous contribution will prove vital to the enhancement of the Electrical Power Research Laboratory," said Jorge Aravena, ECE Department Interim Chair. "The advancements Active Power has made with flywheel technology are impressive and the fact the company was willing to donate one of its flywheels to our department will help both our near- and long-term research efforts."
The donation, which included a flywheel and power electronics modules, is necessary for the revitalization of ECE's Power Program, spearheaded by Professor Leszek Czarnecki. In the near term, the donated equipment will allow for the completion of an ECE doctoral student's dissertation project, Compensation of Fast Varying Loads. Active Power's contribution will also play a key role in the research and development of compensators.
"Many of Active Power's initial product concepts originated at the university level before we commercialized our technology so we understand the importance of collaboration between university and industry," said Karl Schuetze, Vice President, Engineering at Active Power. "We're excited to have the opportunity to donate a flywheel and additional equipment to the department's Power Program."
A flywheel is an energy storage device which stores energy as its speed increases and expends energy as its speed decreases. Active Power utilizes flywheel energy storage in UPS applications to provide power protection to mission critical environments including data centers, healthcare facilities, manufacturing plants and broadcast stations. Founded in 1992, Active Power has shipped more than 2,100 flywheels with deployments in more than 40 countries. As a result, the company's flywheel technology has aggregated more than 55 million hours of field runtime.