ECE Hosts National Instruments LabVIEW Workshop
2 October 2008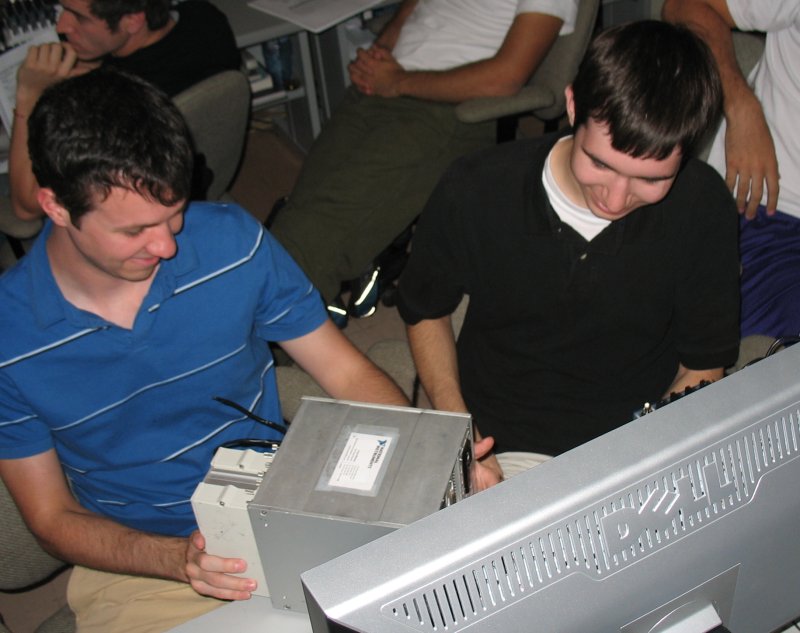 Sponsored by the LSU Institute of Electrical and Electronics Engineers (IEEE) Student Chapter, the Electrical & Computer Engineering Department hosted a three-hour National Instruments LabVIEW Workshop on October 2nd to provide hands-on training on the hardware development environment used by thousands of companies and schools in nearly every industry and discipline.
Sixteen LSU students received technical training and developed applications using the latest features in LabVIEW, including streamlined algorithm development for signal processing, controls, communications, and integration of m-file scripts.
National Instruments, established in 1976, is based out of Austin, Texas and develops 208 new products per year. NI employs over 4,600 people.