AVATAR Digital Media Minor Info Night
23 September 2010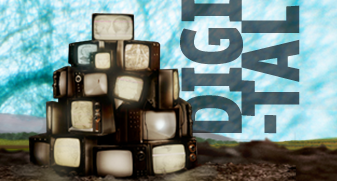 The Arts, Visualization, Advanced Technologies and Research (AVATAR), Initiative and the LSU Center for Computation & Technology (CCT) will host an information session and pizza night on Thursday, Sept. 23 to let interested students know about the University's new minor programs in digital media and how they can enroll.
The event will take place at 6 p.m. in the CCT Training Room, 338 Johnston Hall. Faculty with the AVATAR Initiative will attend to provide information about the two new digital media minors available to students. One is an art-oriented core that will go through the College of Art & Design, and the other is a technology-oriented core that will go through the College of Engineering. Both minor programs are interdisciplinary, and students will take courses in several departments, preparing them for careers in digital art, animation, electronic composition, character rigging, video game design and more.
Space for this event is limited, so interested students must RSVP today to AVATAR Coordinator, Lea Anne Couvillion at leaanne@cct.lsu.edu to attend, so we can ensure we have enough pizza for everyone.
For more information on the digital media minors, visit avatar.lsu.edu, and click the "Degree Programs" link.